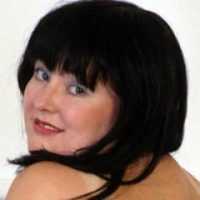 Are you looking for a BBW escort? Lucky you! You are now viewing a site dedicated to the larger voluptuous escorts. We feature the larger ladies of the world. Curvy escorts, plumper, voluptuous, BBW, supersize, fat. Whatever word used to describe these escorts, you will enjoy the feel of a real soft womanly body. Yes, you need to go no further than Pretty Big Escorts, we have them all.
BBW Escorts in London
You can locate BBW escorts in your area using the menu at the top of the page. We list specialist BBW service providers who are larger than average. We have listings from around the world. Listings include the following locations and more, the USA, Canada, Australia and London Escorts, Big Escorts and VLondon Escorts
To find a selection of over 100 sexy escorts, visit Dior London Escorts gallery. You will find busty, British, Russian, Mature and A-Level escorts to name a few who are available to meet tonight. So what are you waiting for? Visit our London Escort Agency today. Rates start from £100. Call 07762426943 to book now!
You can choose from over 250 Central London escorts on Abby69Escort the London escort agency of first-class London Escorts. You can choose by price, service and location. All the escorts are available in Central London locations from Baker Street to Warren Street.
Why a BBW girl?
Pretty Big Escorts is a great resource for lovers of big sexy ladies. The site was founded a long time ago by a Big Beautiful Woman escort who understood the BBW escorting business. She sold the site on, and we still try and maintain her original goal. Yes, we want to prove that big girls are more popular than the slender size 8 (UK) model girls. We have built a fantastic reputation, and we only list those girls who understand they must invest in promotion. All the escorts listed on here have invested in their own website and promotion. If you are an escort with size 16 (UK), 12(US) figure or larger and want to make more money, then please check out the BBW escort listings page.
The Islands
We don't do the Isle of Man escorts on here or the Channel Islands. Check this great page of touring Isle of Man Escorts
Looking for more normal-sized escorts, then try UKbelles. UKBelles lists independent escorts throughout the UK. They are a companion website which goes hand in hand with pretty Big Escorts.
That's enough from us! Now enjoy today's featured BBW escorts from the UK and abroad.
Visiting Amsterdam, here is what to do!
What does Amsterdam conjure up in your mind? Daffodils and Tulips, or the Red-Light district of De Wallen. Well if you are reading this, then it must be the Red-Light district. So, what is there to do in the area? Well, it's all mainly, though not exclusively, based around sex and the selling of sex.
The Windows
The mainstay of the district are the windows where the Amsterdam Escort is selling their services to the clients who have come to buy. They do this by sitting behind their windows in the glow of a red-light. A potential client of their services will walk by, looking at what is on offer. The client will choose a potential partner and indicate their interest. The Escort Amsterdam will open the door and the negotiation will start. The client should politely ask for the services they require, and the sex worker will agree on the services and name the price. Remember the sex worker has the right to refuse at any stage. The rate starts at around 50 euro for a basic no thrills 10-15 minute service. More time and more exquisite options will incur a greater payment to your Escort Amsterdam.
Museums and Tours
Are you looking for some history, then there are a number of educational tours you can take. There is the Museum of Prostitution, which is homed in a former brothel. The museum is very informative with information about the good and bad sides of prostitution. There are several rooms which exhibit different experiences you might receive in a brothel. You can also experience sitting in a window with the tourists and buyers walking by outside.
You could take the Bonton sex club tour which takes you to an operating sex club. The tour provides an in-depth and open tour as to what happens in an operating sex club. The tour is operated by former Amsterdam Escorts. You will have the chance to talk with employees and ask them questions. The tour shows you various rooms and boudoirs including the Nuru Massage room.
There are several walking tours of the district. I would recommend the one operated by the Prostitution Information Center (PIC). When you take their tour, you will be led by a former or current Amsterdam Escorts. Someone who knows what it is like to work in the windows of the red-light district. The organisation PIC operates from the same premises at Proud. These organisations provide advice to the Amsterdam Escort, regarding tax, housing and health. They also provide political support for sex workers who are being increasingly marginalised and vilified by the Dutch Government and Amsterdam city politicians.
An escort for the night
Amsterdam is renowned for the pleasurable and beautiful women who are available to entertain you on your stay in the city. It doesn't matter if you are here on business or pleasure. It doesn't matter if you are on your own or with your partner. There will always be a lady to suit your desires and situation. Here we show you some escorts from Beauty Escorts Amsterdam who are available for you to choose from. It could be someone to go out to dinner with or to show you the sites of the city. You though will be looking for someone to have some fun with in bed.