MiSTARess London British Dominatrix with a twist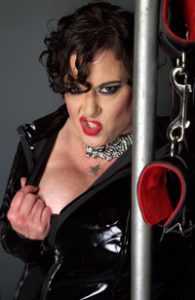 MiSTARess is a British BBW Domme with ten years experience of spanking bottoms. Educated with a Masters degree, she loves to unwind with female, male, sissy or transgender submissives and kinky couples of all persuasions. She understands your need to submit and will push those boundaries in a controlled manner.
The twist, she (a biological women) performs and DJs as a drag performer know as Holester, as such, can help you explore your feminine side.
Contact MiSTARess London British Dominatrix