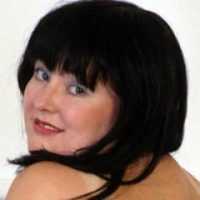 Pretty Big Escorts have categorised BBW escorts who are Redhead BBW Escorts escorts. We list a selection of escorts who are Readheads'. This is a niche market where we list natural Redhead BBW escorts. Between 1 and 2 per cent of the human population are redheads, with a greater proportion in Northern and Western Europe. A Redhead BBW will have fair skin and lighter eye colour and is sensitive to sunlight. You won't or shouldn't see her sunbathing.
I'm Amelia – a riot of curves and colour with a sharp, deviant mind and a soft, inviting body. A professional pleasure seeker & elite BBW kink companion based in London, I'm here for a good time – and I want to take you along with me.
I revel in the luxurious and I know that if you're seeking my company, you do too. Everything about me is just a little bit over-the-top – from my extreme proportions to my unapologetic sexuality. This might be too much for some people, but for those who know what they want, who know the importance of pleasure, I'm exactly what you desire.
Whether you're looking for a passionate lover to share intimacies with, a playful submissive to take in hand, or a statuesque Mistress who can bring you to your knees, I suppose the most important question is, your place or mine?
Contact Amelia Swann – curvaceous redheaded companion and pro switch