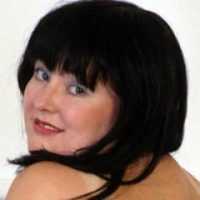 Come and view our selection of London BBW Escorts. Pretty Big escorts list some of the best and largest BBW escorts in London. Similarly, we feature escorts from all nations and all colours. We endeavour to be BBW Escorts London. Now search the escort directory by location, or by service provided. All the London escorts, where they provide incalls, will have the general location of their premises shown in their description. We have Central London, South London, East London and West London BBW escorts area available for you to book. Escorts listed are of larger dress size (14 UK ) and larger. Several London BBW escorts are much larger and fall into the London SSBBW escort category.
London BBW Escorts
Be polite when booking a London BBW Escort and you will have more success. You must respect your BBW escort and treat her well, then she will provide you with a good time. Many of the larger escorts also have large tits. If you are looking for large breasted females, then check our BBW escorts. Look today and arrange to book a larger sized London BBW provider.

Curiosity may cure boredom, but there's no cure for curiosity. I've had it, always: a hunger for first times and new faces. I yearn for fresh challenges and uncharted territory. I'm unapologetically ambitious, with a schedule that'd make your head spin. But the adventure is my weakness – There's so much to see, so many new first times around the corner, and I pursue the things I desire with fervour.
From the first time I entered this unusual world, I knew that this what I wanted: to live deliciously, boldly and drenched in milk and honey.
So, what is it you desire? I suspect we're here for the same reasons…
Ultimately I'm looking for connection, for the thrill of an encounter that's anything but perfunctory. From a glass of chilled champagne in the bar to the lock of the hotel door clicking firmly behind us as we shut out the rest of the world, it's these moments that make my heart beat a little faster. It's the space to be our truest selves and to reject those expectations and obligations that hem us in.
By now, you'll know if we're on the same page, and reaching out will be the beginning of something memorable…
It's probably useful to know that I'm incredibly discreet when it comes to this pastime of ours, and I tend to be selective about who I invest my time with. Good manners reflect our values and principles (no matter what fork you use) so take a moment to say hello, it's important we're on the same page.
Shall we begin this adventure together?
Based in London. Upcoming travel: Japan, Seoul, Paris, Austria, Middle East. Inquire for details
Contact Abigail Hart – High Class London Companion
My name is Olivia Valentina, and I am a highly educated, black and naturally curvy companion. As a London-based amazonian ebony escort, I particularly enjoy providing you with a memorable experience. I pride myself on providing a high quality and luxury service personalised to your individual needs. Let me explore your intimate fantasies with you and give you my undivided attention. I am 5ft 10 tall and I have caramel mahogany skin, long strong legs, natural 38E breasts, small waist (36″), large hips (50″) and thick thighs. My deep sienna brown eyes are perfectly almond shaped. As a PhD student, I am very selective in the gentlemen and ladies I chose to engage with. My ideal partner would be a successful professional who appreciates good quality, discretion and a well-rounded (in more ways than one) woman.
My peers would describe me as sexy, confident, intellectual, exuberant, passionate and feisty with a good sense of humour. My laughter is contagious and always have a smile on my face. I love to engage in meaningful and intelligent conversation and to indulge in tasty food! I am a real woman, worldly, cultured and well-travelled and would love to explore the world and expand my horizons with you.
Contact Olivia Valentina: The Curvy Amazonian Goddess
Billie is an English BBW with a large personality. She doesn't follow rules and considers statutes are there for the breaking. She is curvy with perky breasts (32E) and a divine posterior. Her long waves of glorious blonde hair reach on down her hourglass frame cascading over her breasts.
Her time is spent in jazz bars and museums. She carries around a notebook and camera, sketching, jotting and recording life's quirks. Her wild imaginative mind leads her to explore bizarre locations and explore new tastes.
She is a White British lady, who is a size 14 and 5ft 5inches tall. Decorated with a few discreet small tattoos which are mementos from the past. Her breasts, already mentioned are a perky 32E
The Girlfriend Experience is her key offering. You will share a delicate occasion with her. Kisses and caresses are of course all part of the intimate affection shown. Conversation and intellectual chat will lead us to know each other intimately.
The Kinky Girlfriend Experience is another twist on her GFE. Allow her to dominate you and feel the pain which she will inflict on you. Alternatively, you might want to take the upper hand, all is possible in the KGFE.
Contact Billie Brookes English Rose