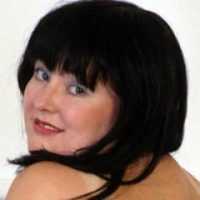 Come and view our selection of London BBW Escorts. Pretty Big escorts list some of the best and largest BBW escorts in London. Similarly we feature escorts from all nations, and all colours. We are endeavour to be BBW Escorts London. Now search the escort directory by location, or by service provided. All the London escorts, where they provide incalls, will have the general location of their premises shown in their description. We have Central London, South London , East London and West London BBW escorts area available for you to book. Escorts listed are of a larger dress size (14 UK ) and larger. Several London BBW escorts are much larger and fall into the London SSBBW escort category.
London BBW Escorts
Be polite when booking a London BBW Escort and you will have more success. You must respect your BBW escort and treat her well, then she will provide you with a good time. Many of the larger escorts also have large tits. If you are looking for large breasted females, then check our BBW escorts. Look today and arrange to book a larger sized London BBW provider.
I'm Amelia – a riot of curves and colour with a sharp, deviant mind and a soft, inviting body. A professional pleasure seeker & elite BBW kink companion based in London, I'm here for a good time – and I want to take you along with me.
I revel in the luxurious and I know that if you're seeking my company, you do too. Everything about me is just a little bit over-the-top – from my extreme proportions to my unapologetic sexuality. This might be too much for some people, but for those who know what they want, who know the importance of pleasure, I'm exactly what you desire.
Whether you're looking for a passionate lover to share intimacies with, a playful submissive to take in hand, or a statuesque Mistress who can bring you to your knees, I suppose the most important question is, your place or mine?
Contact Amelia Swann – curvaceous redheaded companion and pro switch
Billie is an English BBW with a large personality. She doesn't follow rules and considers statutes are there for the breaking. She is curvy with perky breasts (32E) and a divine posterior. Her long waves of glorious blonde hair reach on down her hourglass frame cascading over her breasts.
Her time is spent in jazz bars and museums. She carries around a notebook and camera, sketching, jotting and recording life's quirks. Her wild imaginative mind leads her to explore bizarre locations and explore new tastes.
She is a White British lady, who is a size 14 and 5ft 5inches tall. Decorated with a few discreet small tattoos which are mementos from the past. Her breasts, already mentioned are a perky 32E
The Girlfriend Experience is her key offering. You will share a delicate occasion with her. Kisses and caresses are of course all part of the intimate affection shown. Conversation and intellectual chat will lead us to know each other intimately.
The Kinky Girlfriend Experience is another twist on her GFE. Allow her to dominate you and feel the pain which she will inflict on you. Alternatively, you might want to take the upper hand, all is possible in the KGFE.
Contact Billie Brookes English Rose