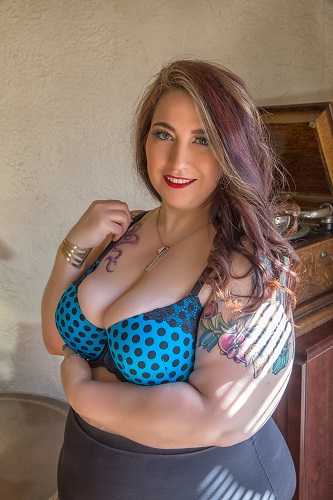 Our time together will truly embody the girlfriend's experience. If an evening of relaxation to put your busy mind at ease sounds heavenly, then allow me to pamper you with a sensual massage and soothing sounds. Or if your idea of unwinding is to have a romantic night with stimulating conversation, then let's enjoy a flirtatious dinner at your favorite restaurant. Anything from a brief escape to a weekend vacation, you and I can indulge in a getaway that will leave you feeling satisfied while thoughts of me linger in your mind.
GIVING PLEASURE IS ONE OF MY DEEPEST PASSIONS. I LOVE ENCOUNTERS THAT ARE FULL OF LAUGHTER, LIGHTHEARTED CONVERSATION, AND GENTLE KISSES. WHAT TYPE OF ENCOUNTER ARE YOU AFTER?
My Stats:
Age: Over 35
Height: 5'5″
Weight: 290 lbs (honest)
Body Type: Super-Curvy, Voluptuous, Hourglass Shape
Hair: Very Long Red Hair with Blonde Highlights & Brunette Lowlights. Very soft and sweet-smelling!
Contact Veronica – Sexy, Sultry, Southern GFE BBW!