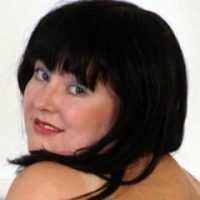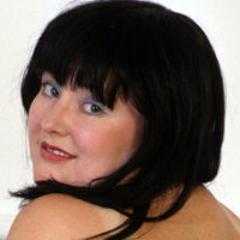 Pretty Big Escorts have categorised BBW escorts who provide All Services. On this page are listed large independent BBW escorts with a dress size larger than UK 14. These women provide All Services. All Services typically include Anal sex as well as the GFE and PSE. So, if you are looking for BBW anal sex, or BBW A+ then please check the following escorts. Please be aware this is normally a discretionary service and may be refused. It also often incurs an additional charge.
When you book an escort for A+ or Anal sex, please tell her while you are booking. Don't just turn up and surprise her with the request. She will need to prepare. When having anal sex, please prepare the escort by starting slowly, with touching and gentle caressing. Make sure the escort is well lubricated and then start by slowly inserting a finger. When she is ready you can then start by penetrating her with your penis, again starting slowly, pulling out and then going in a little deeper. Keep doing this until you are totally in but be able to stop at any time. Just because the escort has given permission doesn't mean that they can't withdraw permission at any time. You might be hurting her, and she wants you to stop.
An excellent quality condom is, of course, necessary. With anal sex, there is a greater chance of HIV and other STI transmission. This is because the lining of the anus is thin, and damage can occur at any time.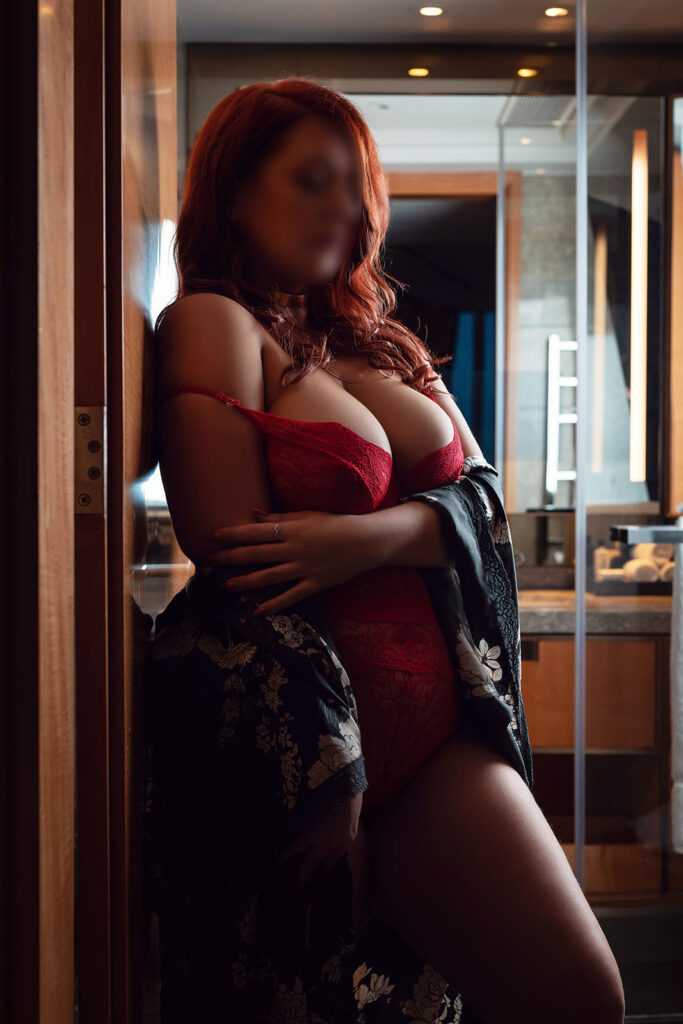 Well hello darling, my name is Amber Evergreen and it would be an absolute pleasure to be your Sensual Muse and Temptress of Desires. Highly skilled at curating intimate and erotic experiences, time spent in my company is a tonic for the body and soul. If the trials and tribulations of everyday life are getting you down, I will be sure to put a lasting smile on your face and spring in your step!
A Scottish Jessica Rabbit in the flesh, with hair like fire, luscious full lips that beg to be kissed and oceanic eyes that twinkle with desire, you will be simply mesmerised by my presence. My body is the perfect hourglass and I adore wearing beautiful clothes and lingerie that show off my curves; corsets and stockings are particular favourites. Gifted with being very multi-orgasmic, I am confident and attentive in the art of pleasure. I am sure you will delight at how responsive I can become in your embrace. And under my touch, I promise you will experience unforgettable bliss.
Not just a pretty face, I have a curious mind and undying thirst for knowledge currently in the midst of my doctoral studies. I love to learn from the perspectives of others and consider myself a true sapiosexual. The connection of minds can be just as delicious as the connection of bodies.
While I reside in Central Scotland, I have a discreet and sensual play pad located in Glasgow where I host incall appointments. I am also available for outcall dates across Glasgow, Edinburgh, Stirling and beyond. I welcome respectful enquiries from gentlemen, ladies, couples and those that identify as fabulous.
Contact Amber Evergreen 36DD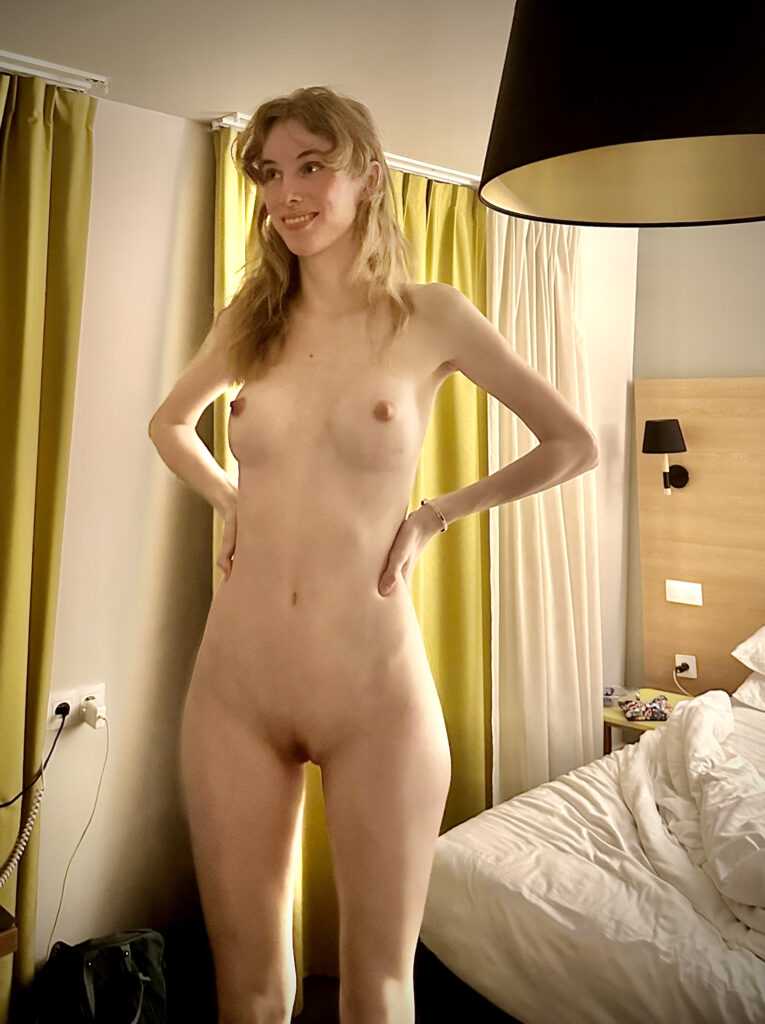 I'm a Swedish student traveling the world and doing what I love: writing, looking at art, meeting new people, partying a little bit and having good sex. A lot of amazing sex! I'm very curious and I'm open to everything. I want to try everything at least once in my life. I don't judge anyone for any kind of fetish, fantasy or kink. I love exploring things together. I'm specialized in soft domination, goddess worship (after all I'm 198cm / 6ft 6), intimate girlfriend experience as well as all kinds of explorations and realisations of kinks
Please have a look at my website before you contact me. There you can read more about me and see more pictures, for me it's very important that you know more about me, my personality and how I work before you decide to meet me. I'm looking for meaningful and interesting encounters, relations and clients. Just because I'm an escort doesn't mean I go with whoever. How old you are or how you look is not important for me, for me the main thing is your personality, your smell and if you are calm, curious and can make me laugh.
Contact me in a serious and friendly way and we might find a time to meet and do wonders
– from 19.9.2023 to 23.9.2023 in Luxembourg City, Luxembourg
– from 23.9.2023 to 27.9.2023 in London, UK
– from 27.9.2023 to 1.10.2023 in Amsterdam, Netherlands
– from 1.10.2023 to 3.10.2023 in Madrid, Spain
– from 3.10.2023 to 14.10.2023 in Tel Aviv, Israel
– from 14.10.2023 to 17.10.2023 in Berlin, Germany
– from 17.10.2023 to 20.10.2023 in Stockholm, Sweden
– from 20.10.2023 to 23.10.2023 in Amsterdam, Netherlands
– from 23.10.2023 to 25.10.2023 in London, UK
– from 10.12.2023 to 12.12.2023 in London, UK
– from 12.12.2023 to 14.12.2023 in Stockholm, Sweden
– from 14.12.2023 to 23.12.2023 in Tel Aviv, Israel
Contact Nausi Love – Tall Touring Escort
I won't waste your time – a quick search of my name on Pornhub will show you my extensive resume of filth – 40 million views of it. I'm a Switch, I give it as hard as I can take it. Naturally dominant, I'm also the perfect bratty slut. I'm an offering that any kinkster would find inviting.
As a Domme, my main love is humiliation. I adore having you squirming under my feet, dirty or clean, my arches pressed against your skin. You'll be smothered with my ass, edged to the point of no return. Perhaps you'll be bound in rope, and I'll subject you an intense prostate massage, flipped over and put through some heavy impact play and finally you're covered in my hot wet piss. My interests and repertoire could go on and on. Challenge me. Tell me what it is you crave.
I want experiences which are sensual, filthy, and intense. Ever had a threesome with a lesbian loving, deep throat specialist and anally prolific Porn star? It should be on your ultimate wish list. My skills at having fingers in all holes, at all the right times are legendary. My pegging skills are the stuff fantasies are made of.
When not inflicting my dominant ways, I love to get fucked. Like it a lot. Anal, watersports, spit – you've seen it in 4k. I like to get handled – can you handle it?
I get along extremely well with tops, subs and switches and I'm delighted to see people or couples of any gender!
Contact Estella Fucking Bathory