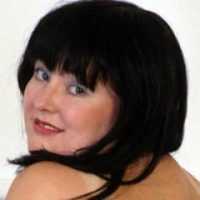 Pretty Big Escorts list English speaking escorts working in Asia. We are BBW Escorts Asia. We feature escorts from Singapore, Hong Kong, China, Malaysia, India and Thailand to name a few countries. These escorts speak English, or are European, American or Australian BBW escorts who are touring Europe. The only escorts who are listed are of a larger dress size (14 UK , 12 US) and larger, with several SSBBW escorts.
We take advertisements for escorts working in Asian cities. BBW escorts Asia who are looking for English speaking clients from Australia, the UK and America should advertise on these pages. If you are a UK, American, Australian or an English speaking escort of the larger size, travelling to Asia for work, then please advertise on these pages. You will receive many English speaking clients from English speaking clients who are looking for some home comforts.

Curiosity may cure boredom, but there's no cure for curiosity. I've had it, always: a hunger for first times and new faces. I yearn for fresh challenges and uncharted territory. I'm unapologetically ambitious, with a schedule that'd make your head spin. But the adventure is my weakness – There's so much to see, so many new first times around the corner, and I pursue the things I desire with fervour.
From the first time I entered this unusual world, I knew that this what I wanted: to live deliciously, boldly and drenched in milk and honey.
So, what is it you desire? I suspect we're here for the same reasons…
Ultimately I'm looking for connection, for the thrill of an encounter that's anything but perfunctory. From a glass of chilled champagne in the bar to the lock of the hotel door clicking firmly behind us as we shut out the rest of the world, it's these moments that make my heart beat a little faster. It's the space to be our truest selves and to reject those expectations and obligations that hem us in.
By now, you'll know if we're on the same page, and reaching out will be the beginning of something memorable…
It's probably useful to know that I'm incredibly discreet when it comes to this pastime of ours, and I tend to be selective about who I invest my time with. Good manners reflect our values and principles (no matter what fork you use) so take a moment to say hello, it's important we're on the same page.
Shall we begin this adventure together?
Based in London. Upcoming travel: Japan, Seoul, Paris, Austria, Middle East. Inquire for details
Contact Abigail Hart – High Class London Companion