Erin Black touring and Chicago BBW Companion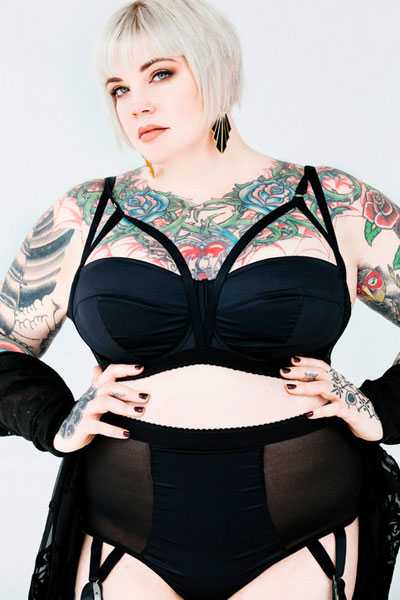 When was the last time you indulged?
If I had to guess, "indulgent" isn't a word you'd use when describing your everyday life. I'd hedge my bet that "leisurely" isn't one either. It's time you indulged with Chicago's Kinky Blonde BBW GFE Escort.
I want you to think about the first time you realized your desires were different. The moment you realized that "ordinary" wasn't a word that would ever describe your passions, wants, and tastes. Those desires that quicken your pulse, redden your cheeks, and dilate your pupils— I know them well. They're my desires, too.
I'd bet my Bitcoin account that you don't dedicate enough time to those desires, either.
It can be difficult, honestly. I'd guess you're so driven in other areas of life that you often neglect to carve out space and time for self-care. While the necessity for sensual connection is apparent, oftentimes you lack the time it takes to cultivate relationships where you can openly express yourself and your needs.
Your home life is gorgeous in most ways but lacking in areas. Even your desires are those that you keep for yourself, and only wish to share them in particular ways with particular people.
Sound familiar? Then you've been guided to the right woman.
I know it's difficult for you to carve out time and space in life constantly accompanied by the ping of calendar reminders. While self-care is rejuvenating, planning for it is difficult when it lands at the bottom of your to-do list.
Leave the plan to me. Be it an entire evening or a single hour, I've got a resumé that guarantees you'll be in warm, dedicated, and indulgent hands."
Contact Erin Black touring and Chicago BBW Companion