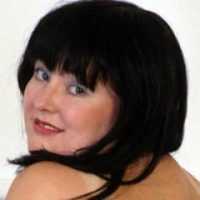 Pretty Big Escorts have categorised BBW escorts who will provide a BBW Fantasy Roleplay services. To organise a fantasy role play, you will have to contact your BBW escort and discuss your requirements. Role play is acting, you and she will take on the roles you discussed. Often dressing up to fulfil the fantasy. A good fantasy will take time to prepare. Typical roll plays could be you are the teacher's pet, where the teacher will dominate and spank you. Role plays often require uniforms, such as a nurses outfit, a policewoman. There are more extreme roll plays where the escort is your mother or she might organise an abduction. Planning is a must, a successful roleplay will not work unless all the actors are ready and well versed in what is expected.
I'm Amelia – a riot of curves and colour with a sharp, deviant mind and a soft, inviting body. A professional pleasure seeker & elite BBW kink companion based in London, I'm here for a good time – and I want to take you along with me.
I revel in the luxurious and I know that if you're seeking my company, you do too. Everything about me is just a little bit over-the-top – from my extreme proportions to my unapologetic sexuality. This might be too much for some people, but for those who know what they want, who know the importance of pleasure, I'm exactly what you desire.
Whether you're looking for a passionate lover to share intimacies with, a playful submissive to take in hand, or a statuesque Mistress who can bring you to your knees, I suppose the most important question is, your place or mine?
Contact Amelia Swann – curvaceous redheaded companion and pro switch
I am Jess, a friendly Scottish touring BBW masseuse. I am the best if your body is sore. I offer a combination of deep tissue and sensual massage. Let me take away your aches, pains and stress.
If you like other services like a strap-on then that will be extra. Call to discuss.
I am a friendly BBW who tours the whole of the United Kingdom and more.
Look forward to hearing from you.
Love Jess xx
Contact
Website: www.deeptissuesensual.co.uk
Where
Yorkshire, Wetherby, North Yorkshire, West Yorkshire, Barnsley and South Yorkshire.
North West, Preston, Chester
East Midlands, Derbyshire and Nottingham
East Anglia, Grantham, Lincoln
London, Heathrow, Enfield
Scotland, Kilmarnock, Ayr, East Ayrshire, Kilmarnock, Aberdeen and Inverness
Caroline is a touring Ebony Escort who tours the UK. She visits Scotland, London, the Northern cities of England, Northern Ireland and the Isle of Man. She is an ebony courtesan standing at 5ft 6in tall with a gorgeous natural bust of 38E. When Caroline is touring she is able to entertain in her own accommodation in the city centre. Caroline has a lovely collection of kinky underwear and uniforms and is able to provide an erotic experience with role play. She loves to be dominant to men who know how to be submissive. Caroline is a lady, bright and intelligent. She has a Master's degree and will participate in a conversation on many subjects. She is the ideal dinner companion.
You should bookmark her website, and check it regularly to catch up with her touring schedule.
Tour Information for Caroline Clarke
Douglas, IOM 23rd May – 26th May.
Belfast, 7th June – 11th June.
Contact Caroline Clarke – Scotland BBW and Busty Escort
For more information about Caroline check her website and phone her on +447957394287