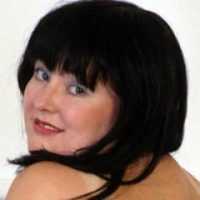 Pretty Big Escorts have categorised BBW escorts who will provide a BBW Fantasy Roleplay services. To organise a fantasy role play, you will have to contact your BBW escort and discuss your requirements. Role play is acting, you and she will take on the roles you discussed. Often dressing up to fulfil the fantasy. A good fantasy will take time to prepare. Typical roll plays could be you are the teacher's pet, where the teacher will dominate and spank you. Role plays often require uniforms, such as a nurses outfit, a policewoman. There are more extreme roll plays where the escort is your mother or she might organise an abduction. Planning is a must, a successful roleplay will not work unless all the actors are ready and well versed in what is expected.
Rosie is a curvy companion, a Rubenesque femme fatale offering bespoke GFE & kink dates. She has always possessed a mischievous streak and stumbled into sex work. She found the world of escorting stimulating and has found her vocation. A people pleaser, and affectionate, she aims to make you thoroughly content, satisfied and happy. She offers more than a service, the experience with her is fulfilling where you will forget your trials and tribulations and allow yourself to become immersed in pleasure.
Her education is from a university where her interests were in psychology, literature, art and politics. There is so much more to her than the university education, the fantasy and sci-fi books, the musicianship and her love of adrenalin sports such as skiing.
She is available for outcall appointments with a few hours notice unless travelling or studying. Advanced booking is recommended. Incalls are hosted on several days each month. Please look at her Twitter for details.
Contact Rosie James -Curvy Companion – London & International